Links of Interest
These links are to sites of interest to Pastor Bob and other members of Austin Bible Church. A short explanation of each link is given as an explanation for why the link appears on our page, that site's relationship to Austin Bible Church, etc. Austin Bible Church is not responsible for the content of any site linked here. Please report any broken links to the ABC Webmaster. There is also a list of links to other churches.
Logos created the greatest Bible study resource available today for personal computers. Pastor Bob and many of the members of ABC use this software to dig into the original languages and study the Word.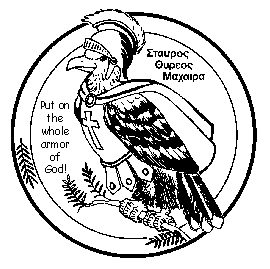 Grace Notes is a ministry of Austin Bible Church through the service of Warren Doud. The website provides dozens of doctrinal and expositional studies from various Pastors and Bible commentators. They are available for download or email subscription. Grace Notes also provides diplomas for students who participate in exams and writing assignments.
Austin Bible Church prayerfully and financially supports the Chafer Theological Seminary and their work in training Biblical communicators.

Thousands of Christian hymns and Gospel songs from many denominations - lyrics, MIDI files, scores, pictures, history and more.

Austin Bible Church prayerfully and financially supports Camp Peniel and their evangelistic ministry through the camping experience in God's amazing creation.

"When I get a little money, I buy books; and if any is left I buy food and clothes." - Desiderius Erasmus